MEETINGS ARE ON HOLD - PLEASE CHECK BACK IN DECEMBER 2020
​
LINCOLN LAND DEPRESSION ERA GLASS & POTTERY CLUB, INC.
INVITES YOU TO JOIN US AT:


The Lincoln Library, 7th & Capitol, Springfield, Illinois
The first Monday of each month except for June & December
TIME: 6 P.M. - 8 P.M.


Short Business Meeting - Light Refreshments and Social Time

Informative Presentation on Glass & Pottery


Club donates Glass to National Depression Glass Association and other museum collections
Donations also made to Lincoln Library
Club maintains Reference Book Library


DUES: $10.00 per person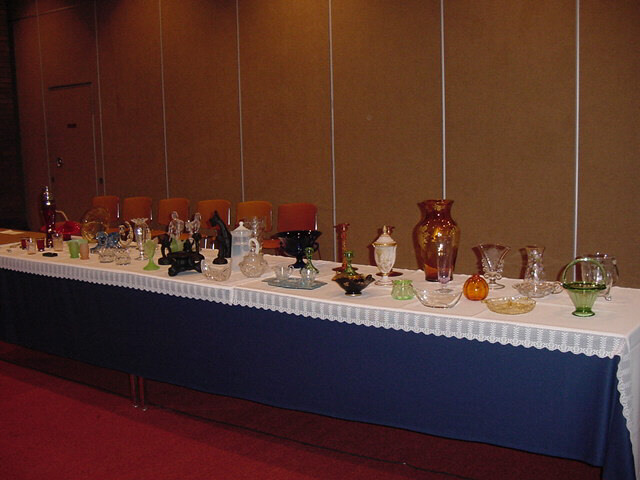 The picture at left is of a program given on "hard-to-find" items by one of our members. Come join with us and learn about glass and pottery so you can enjoy your collection more.